Across the region, hospitals emergency departments dealt with 1,200 patients with injuries sustained falling in the ice.
According to Pedro Villarroel, head of emergency medicine at Madrid's hospital Clínico, "We have seen three times the number of usual traumatology cases on Monday alone".
After Storm Filomena brought the heaviest snowfall in at least half a century to Madrid over the weekend, a steep drop in temperatures has turned accumulated snow into ice.
Monday night was recorded as "the coldest in the entire county at least since the cold snap of 2001," according to Rubén del Campo, forecaster for the national weather agency AEMET.
A trip to the local shop now involves navigating snowpiles, fallen branches, and channels of lethal black ice, despite efforts by neighbourhood groups to clear the paths and lay salt.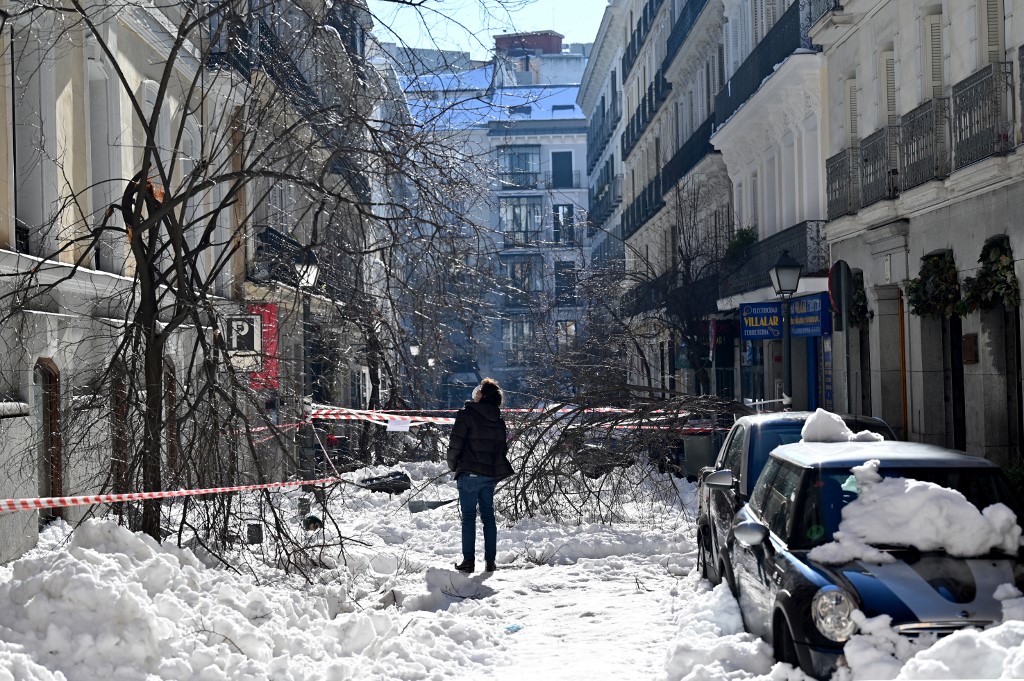 Photo: AFP
The ambulance service, Samur-Civil Protection, reported that during Monday more than half of their call outs (169 out of 294) were for incidents caused by falling or slipping in the icy conditions.
While Madrid 112 dealt with 411 cases related to falls between 6:00 and 18:30 on Monday throughout the region.
Driving conditions for vehicles except 4x4s remain treacherous and the region's few snowploughs have been working to clear main thoroughfares in the capital before starting on smaller streets.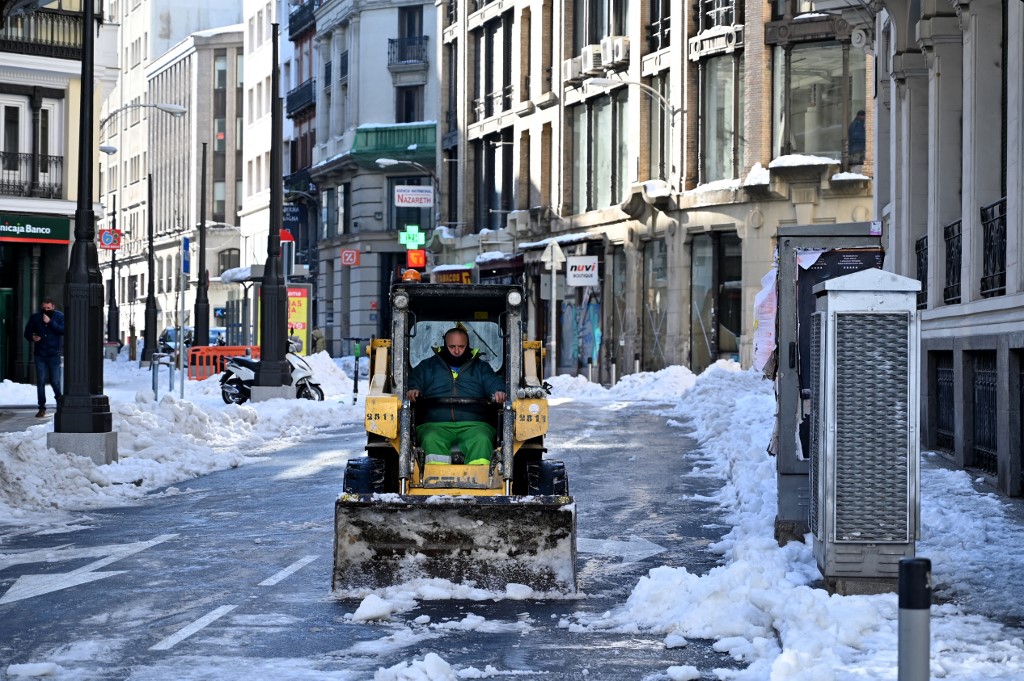 Photo: AFP
Added to that is the danger of falling icy blocks from accumulated snowdrifts on roof tops and broken masonry from the weight of the snow.
On Monday evening, warned Interior Minister Fernando Grande-Marlaska, warned people not to be complacent."This is not over," he said urging citizens to avoid road travel as much as possible. "It is essential to maintain all safety precautions and not let ourselves be fooled by the clear skies. Snow can become a trap for vehicles and citizens."
READ MORE: