What Brits can no longer do from January 1st 2021
The basics:
Move to Spain from the UK under the freedom of movement act
Move to another EU country from Spain under freedom of movement act
Apply for residency in Spain as a British citizen covered by the Withdrawal Agreement
Claim expenses on properties they rent out, if non residents
Use your UK issued EHIC (European Health Insurance Card)
Exchange their British driving licence for a Spanish one (unless they started the process before Dec 30th)
Bring their pets to Europe with just a Pet Passport 
Residency
If you were already a legal resident in Spain before July 2020 and have your green certificate as a citizen of an EU country (either the older version green A4 paper or the credit card sized certificate) then your rights to remain in Spain are guaranteed. Spanish authorities are saying that there is no need to swap the green piece of paper for the TIE.
There are several advantages to doing so though, and many long-term residences have already completed the swap. There is no deadline on this however and Spanish authorities insist that it can be done at any time in the future.
READ MORE: What Brits in Europe need to know about travel from January 1st 2021
Those Brits who want to move to Spain under the withdrawal agreement only have until midnight on December 31st to do so. Once here, they need to apply for residency and get their TIE numbers.
As appointments are incredibly difficult to get however, the British Embassy in Spain is telling people not to worry. They are advising those who arrived before December 31st, but haven't yet been able to register, to collect as much evidence as possible to show that you were living in Spain by December 31st and take screenshots to prove that you have tried persistently to get appointments to get your TIE.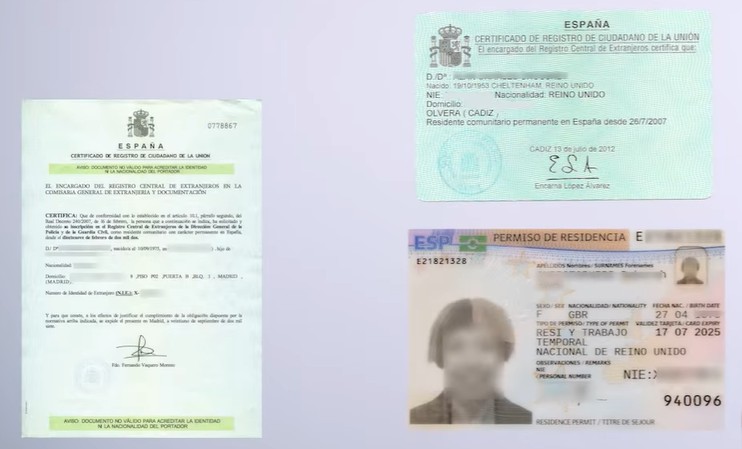 After getting your TIE, you will also need to become a Spanish tax resident, register with the Hacienda and get a social security number. 
If you are already in Spain by December 31st, the withdrawal agreement covers you for however long you choose to stay in Spain and it is a legally binding international agreement. 
We still don't know exactly what trying to move to Spain will look like for British citizens after December 31st, but most likely they will be treated just like other non-EU citizens who want to move here, such as Americans or Australians. This could mean a complicated and expensive process of applying for visas and work permits, getting private health cover and showing proof of your finances.
Brexit Q&A: What happens if I am not registered as resident in Spain by December 31st?
Property
UK citizens who don't live in Spain, but own and let out a property in the country will see their taxes almost triple after the transition period. This is because they will no longer be able to take off expenses from their tax declaration once they become non-EU citizens.
From January 1st, Brits who own homes in Spain will not be able to claim any expenses such as mortgage interest, insurance, IBI or community fees and will have to pay the full non-resident tax amount.
90 Day rule
UK business visitors and tourists will still be able to travel to the Schengen area for stays of up to 90 days in every 180-day period.
From 1 January you will require permission from Spain for any stay longer than that and this may require applying for a visa or permit. This will limit the time you can spend in your property, but your property rights will not change.
READ MORE: How can British second home owners spend more than 90 days in Spain after Brexit?
Travel within in the EU
Likewise If, after December 31st, British residents in Spain want to travel to other countries in the EU for tourism purposes they will only be able to do so for a maximum of 90 days within 180 days. These means no extended trips to nearby France or Portugal. If the UK and Spain reach a separate deal however, this could change at some point in the future. 
Your British passport will also no longer be accepted for travel within the EU if you have less than six months left on it, so make sure to check the date of expiry.
Remember that if you're going away this Christmas and are returning to Spain in the new year, remember that you may also be asked for proof of residency upon your return.
Driving
Brits in Spain who have not yet swapped their British driving licenses for a Spanish one, will only have six months until their UK licence is no longer recognised for driving in Spain. Unless a new agreement is introduced then after June 30th you will need to pass a Spanish driving test to legally drive in Spain if you are a resident here. 
But for those who have started the process to exchange your driving licence for a Spanish one then as long as you registered the details of your licence with the Spanish traffic office and the licence was verified by 30 December 2020, you have until 30 June 2021 to complete the exchange.
READ MORE: Spain introduces new process for British driving licence swap
European Health Insurance Card (EHIC)
Your EHIC from the UK will no longer be valid in Spain from January 1st 2021. If you're planning on visiting another EU country and want to be covered for emergency healthcare while there, you'll need to apply for the Spanish equivalent, called the Tarjeta Sanitaria Europea or TSE card. Find out all about how to apply here.
A new EHIC has been developed for those eligible under the Withdrawal Agreement to protect the existing healthcare rights of people living, working and studying in the EU prior to the end of the transition period.
Residents who have a registered S1 form and students will need to get the new UK-issued EHIC which will be valid from when they receive it and for travel from 1 January 2021.
They can apply on the NHS website HERE
Pet travel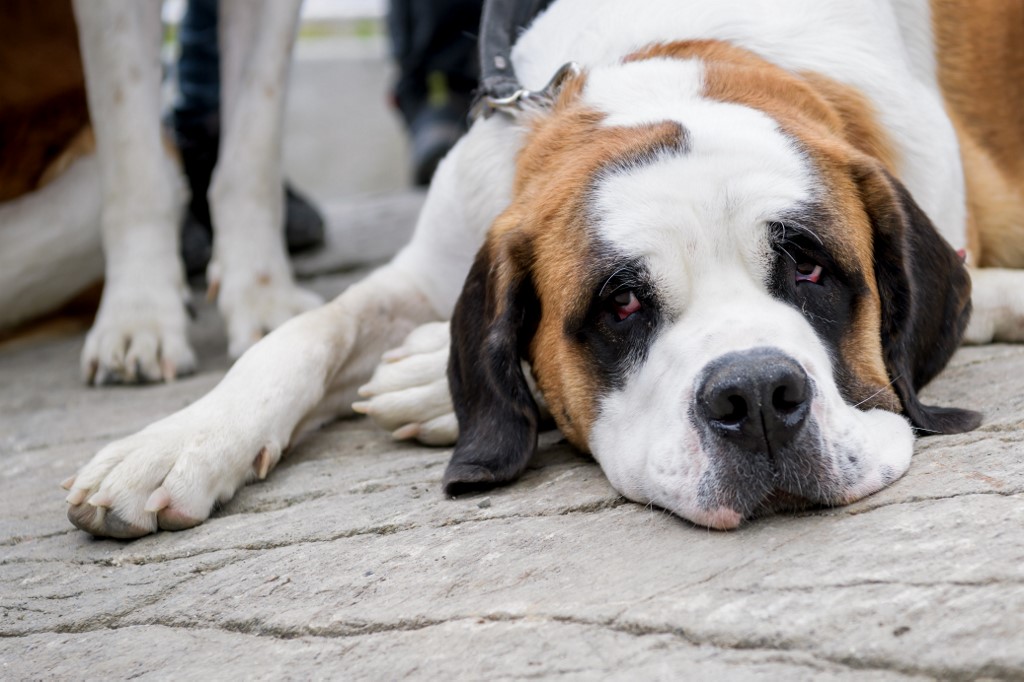 Photo: AFP
There will be no change to the current health preparations or documents for pets entering Great Britain from the EU from  January 1st 2021.
However, from January 1st 2021 onwards, the UK will have Part 2 listed status under the EU Pet Travel Scheme, meaning that people travelling from England, Wales or Scotland with their pets and assistance dogs will need to follow new requirements in order to travel to Spain.
For further information visit https://www.gov.uk/guidance/pet-travel-to-europe-from-1-january-2021, where you will also find contact details for the pet travel hotline.
READ ALSO: New rules on pet travel as UK granted 'listed status' by EU