UK citizens who don't live in Spain but let out a property in the country will no longer be able to dock off expenses from their tax declaration once they become non-EU citizens.
The measure relates to the IRNR (Non-resident Income Tax), which for EU residents is 19 percent on net income and for non-EU is 24 percent.
Crucially however, foreign non-resident homeowners from the EU, Norway and Iceland can claim back many more expenses (mortgage interest, insurance, IBI, community fees etc) which non-EU resident property owners cannot.
For example, an EU resident who makes €1,000 a month in rental income from a property in Spain will end up paying €779 annually in taxes after deductions, whereas a non-resident from a non-EU country would pay €2,880 a year in IRNR tax for the same earnings and time period.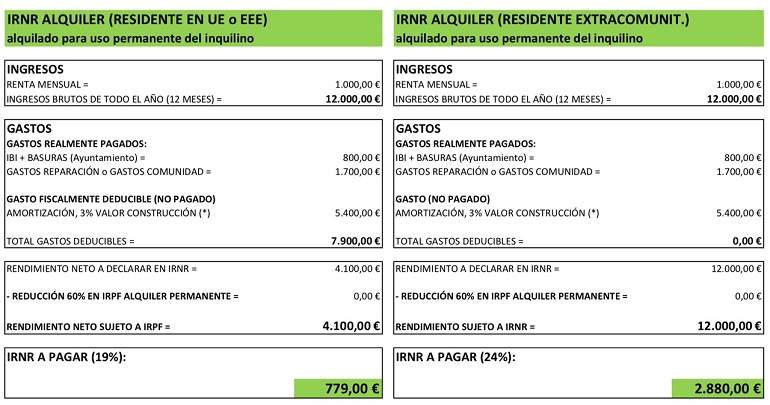 This means that British second-homeowners who aren't officially residents in Spain after December 31st 2020 will be treated the same as American, Russian, Chinese and any other third-country property owners who don't have fiscal residence in an EU country.
The measure has been confirmed in Spain's "Agencia Tributaria" (Tax Agency) website under the headline "Consequences of Brexit on Non-Resident Income Tax from 1 January 2021".
According to Spanish government data, there are between 800,000 and a million UK citizens who own a property in Spain but only 300,000 to 400,000 Britons registered as residents (these figures could be changing as the Brexit deadline fast approaches).
"The differences in taxation between member and non-member landlords are absurd and unfair," tax lawyer Alejandro del Campo, partner at DMS Consulting in Mallorca, told The Local.
Del Campo, who has a large portfolio of foreign clients, appealed to the European Commission in 2018 for this discriminative clause to be addressed.
Back in 2008, Brussels warned Spain that their IRNR tax "restricts the free movement of people and workers, the free provision of services and the free movement of capital between countries".
READ ALSO: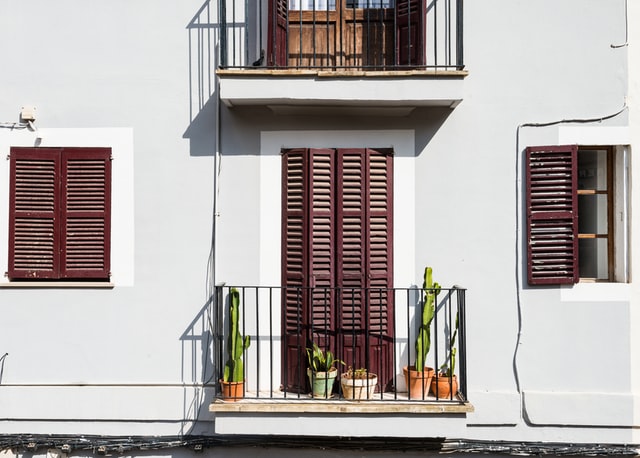 Around 500,000 Britons with properties in Spain will start paying more tax in 2021. Photo: Anders Nord/Unsplash
Although the discriminatory tax conditions no longer apply to EU residents with second homes in the country, this Spain-specific law still makes a distinction between EU and non-EU property owners.
"Such regulations manifestly and seriously violate European Union Law, which has priority and is directly applicable, and it is the obligation of the Spanish Courts, and also of the Spanish government itself, to make sure they're not applied", argues del Campo.
Spanish legislation also sets out big differences between non-resident landlords and resident landlords when it comes to tax deductions.
Whereas resident owners can apply a reduction of 60 percent of the net rent income on long-term leases before tax is calculated, non-residents can't.
Brussels also announced back in March 2019 the initiation of an infringement procedure against Spain for this matter.
Property Rental Income Tax is one of several taxes that can apply to non-resident property owners in Spain along with inheritance tax, wealth tax and capital gains tax, although fiscal obligations vary between regions.
As a general rule however, any income which arises in Spain is considered taxable.
And when it comes to owning a property in Spain, tax has to be paid on it regardless of whether it's being rented out or not.
Non-residents who are renting out a property in Spain must declare their earnings by submitting form 210 on a quarterly basis.
"It remains to be seen if Brussels will initiate another infringement procedure against Spain for this serious discrimination against non-residents," Alejandro del Campo concludes. 
READ ALSO: