For members
Brexit: How much money will Britons in Spain need to be legally resident?
The question of what constitutes sufficient income for Spanish authorities to grant residency to Brits is a complicated one, but the sum will definitely be higher for those arriving in Spain after December 31st 2020.
Published: 16 September 2020 15:33 CEST
Updated: 15 November 2020 15:15 CET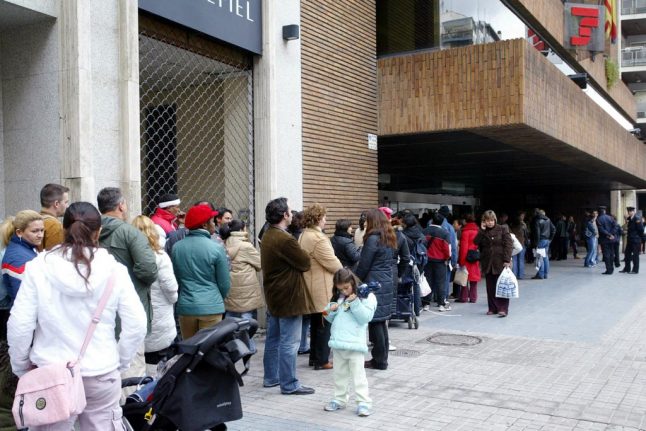 The queue outside an extranjería (foreigners' office) in Spain. Photo: AFP
For members
NEW LAWS: How it's now easier for foreigners to work in Spain
Spain has amended its immigration laws to make it easier for non-EU citizens (UK nationals, Americans etc) to work in the country in a bid to address some of its most pressing labour shortages. Here are the changes, the reasons why they're being introduced and more.
Published: 1 August 2022 11:16 CEST
Updated: 6 August 2022 09:09 CEST