For members
BREXIT: How Britons can access Spain's public healthcare if they're not pensioners or working
Many Brits in Spain are anxious about what Brexit means for their access to public healthcare. Luckily there's a scheme which can solve this: the "convenio especial" (special agreement). Here's what you need to know about it.
Published: 7 September 2020 12:49 CEST
Updated: 6 May 2021 17:07 CEST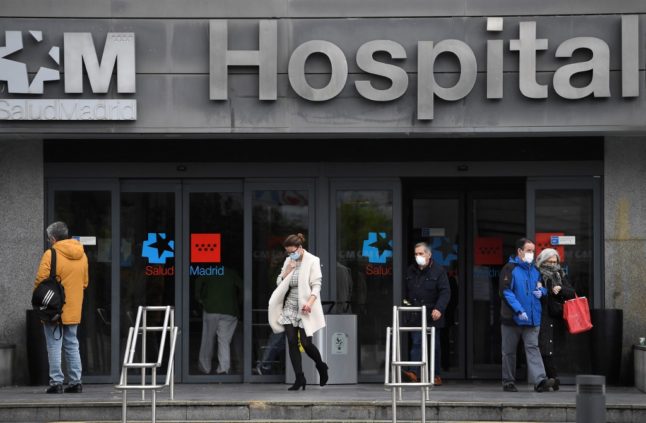 La Paz hospital in Madrid. Photo: PIERRE-PHILIPPE MARCOU/AFP
Eight suspected monkeypox cases detected in Spain 
Spanish health authorities have warned that eight suspected cases of a virus similar to the eradicated smallpox have been detected in Spain in recent days, a day after the WHO alerted of more cases of this disease in the UK and Portugal.
Published: 18 May 2022 13:33 CEST