For members
EXPLAINED: What you need to know about Spain's new law to protect tenants from eviction
Spain is to bring in a new law to stop evictions if tenants cannot pay rents, particularly in areas where the real estate market has seen a sharp price rise in recent years.
Published: 10 March 2020 13:50 CET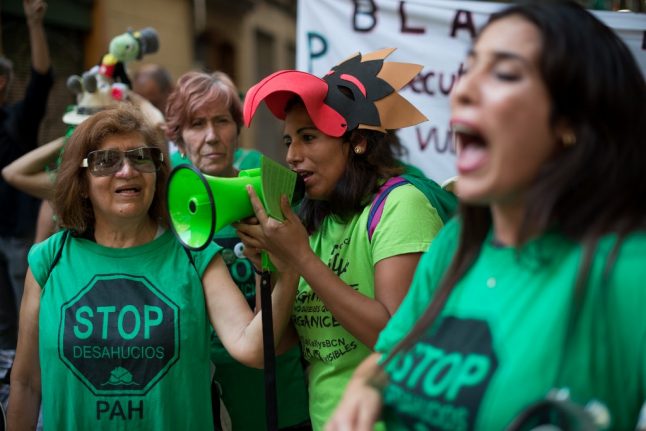 Members of the anti-eviction entity Platform of People Affected by Mortgage (PAH) protest against mortgage debt. Photo: AFP
For members
How to rent a property in Spain without a job contract
When looking to rent in Spain, property owners and estate agents often ask for a 'nómina' and work contract - something that can prove tricky if you're self-employed or not working. Here's how to prove your solvency and secure the rental.
Published: 24 June 2022 10:07 CEST