For members
EXPLAINED: Why Spain is on the verge of digging up General Franco
Spain's Supreme Court on Tuesday gave the green light for the government to remove the remains of Francisco Franco from a grandiose state mausoleum, rejecting an appeal against it by the late dictator's descendants.
Published: 24 September 2019 12:02 CEST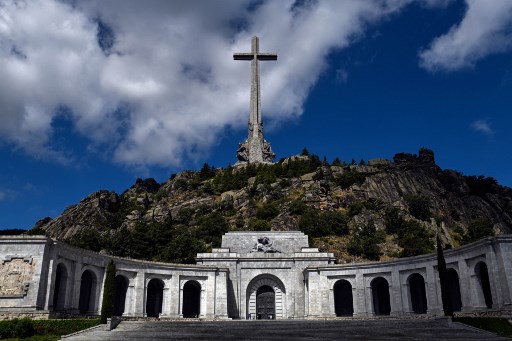 The Valley of the Fallen is a place of great controversy. Photo: AFP
For members
Why Spain is still in the wrong time zone because of Hitler
As Spain again prepares to put the clocks forward on Saturday night, we look at the fascinating reasons why the country has been in the wrong time zone for the last 75 years, the possible effects of this historical blip on Spanish society, and why there's still no sign of it changing.
Published: 29 October 2021 17:16 CEST
Updated: 26 March 2022 11:04 CET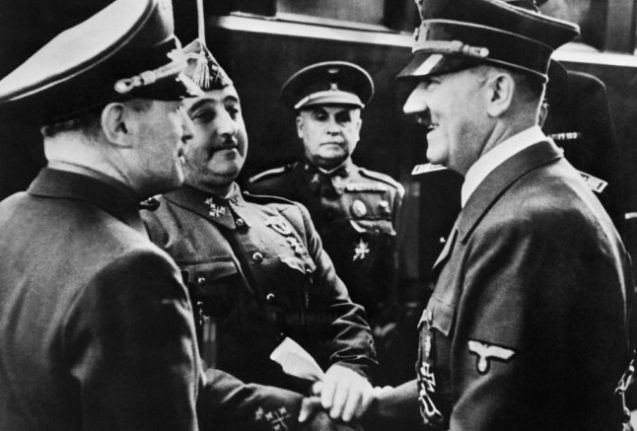 Nazi leader German Chancellor Adolf Hitler (R) shakes hands with Spanish Generalísimo Francisco Franco at Hendaye train station on the French-Spanish border in October 1940. (Photo by AFP)