For members
How to avoid being pickpocketed in Spain: tricks and scams to watch out for
Pickpocketing has fallen in Spain as a result of the Covid-19 pandemic, but it still happens in big cities and other popular tourist spots. Here is a rundown of some of the scams thieves use that you should watch out for.
Published: 28 May 2019 09:59 CEST
Updated: 15 April 2022 11:32 CEST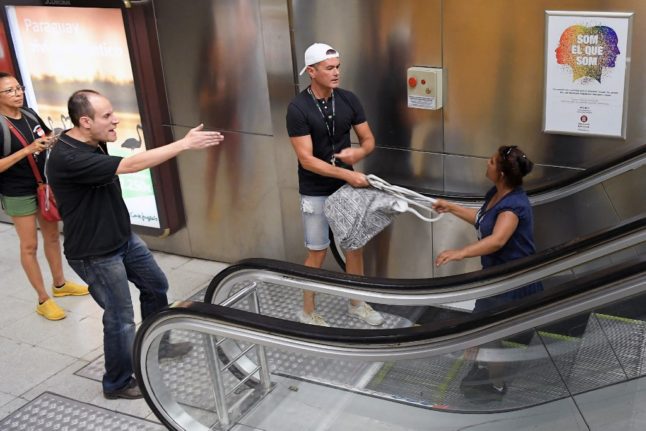 Citizens on patrol argue with a presumed pickpocket (R) at a metro station in Barcelona on August 14, 2019. - A surge in muggings and burglaries in Barcelona, mainly targeting tourists, sparked alarm in Spain's second-largest city, leading local residents to form their own crime fighting patrols. (Photo by LLUIS GENE / AFP)
For members
EXPLAINED: Spain's new rules for unvaccinated non-EU tourists
Unvaccinated third-country nationals such as Americans and Britons are now allowed to go on holiday to Spain. Here are the requirements, documentation needed and other important information they should know before booking their flights to Spain. 
Published: 23 May 2022 15:38 CEST