For members
The essential guide to Easter in Spain in 2022
While the mesmerising processions of Semana Santa may have been cancelled during the height of the pandemic, this year they're back. Here's why Easter is so important in Spain, how it's celebrated and the Covid restrictions in place.
Published: 9 April 2019 09:25 CEST
Updated: 17 April 2022 08:28 CEST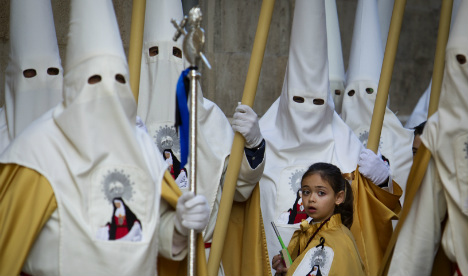 An Easter procession in Palma de Mallorca. Photo: AFP
Is this Spain's most 'grotesque' bull festival?
Twisting and grunting, a terrified bull with burning balls of tar attached to its horns charges into the darkness in a small town in Spain. Organisers don't want the general public to see the footage as "they know it's not culture, it's animal abuse," say activists.
Published: 17 November 2022 10:03 CET