For members
The essential guide to Easter in Spain in 2022
While the mesmerising processions of Semana Santa may have been cancelled during the height of the pandemic, this year they're back. Here's why Easter is so important in Spain, how it's celebrated and the Covid restrictions in place.
Published: 9 April 2019 09:25 CEST
Updated: 17 April 2022 08:28 CEST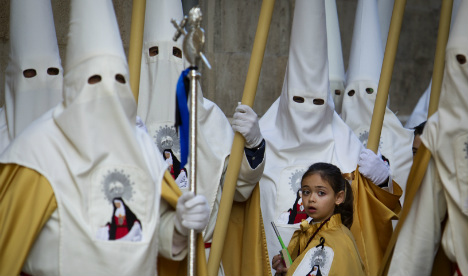 An Easter procession in Palma de Mallorca. Photo: AFP
'We're strong enough': Women bear weight of Easter ritual in changing Spain
While religious orders started allowing women to carry floats in Spain's famous Semana Santa processions 30 years ago, female "costaleros" - as float bearers are known - remain a minority who still face resistance.
Published: 12 April 2022 13:44 CEST