For members
Top ten Madrid bars serving free tapas, one for each barrio
Save lots of money next time you're in Spain's capital with these delicious, free eats you get with every drink you order.
Published: 31 August 2018 16:08 CEST
Updated: 24 May 2022 12:34 CEST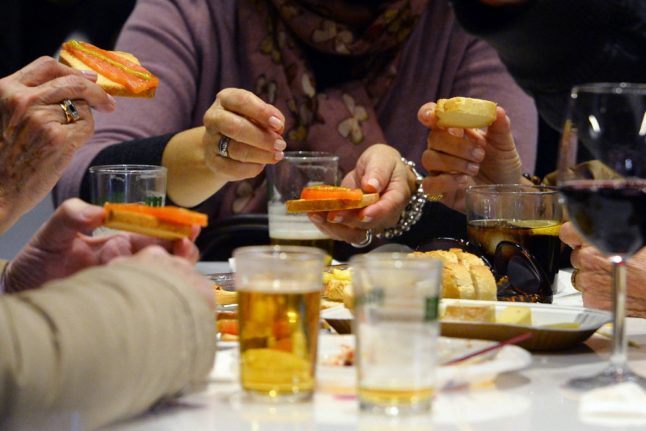 Madrid isn't one of the free tapas capitals of Spain, but it still houses a handful of bars that give generous amounts of grub completely 'gratis' (free). (Photo by GERARD JULIEN / AFP)
For members
TRAVEL: Tourists in Spain will also be eligible for free train tickets
In welcome news for tourists and travellers in Spain, holidaymakers will be eligible to take advantage of Spain's 100% discounts on train travel later in the year.
Published: 5 August 2022 16:31 CEST