For members
My Spanish habits that foreigners just don't get
Do the Spanish have certain habits you just can't work out? Here Spanish author Alberto Letona lists a number of typical national traits or customs that leave his foreign friends bemused...or if queuing is involved, even enraged.
Published: 27 February 2018 16:44 CET
Updated: 10 April 2022 09:05 CEST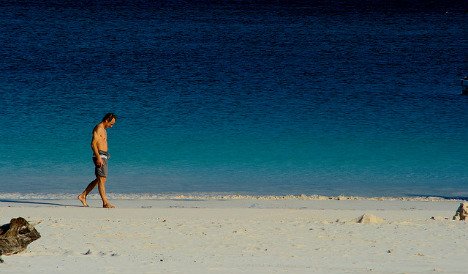 Spaniards like to pace along the beach. Esparta Palma / Flickr
For members
Why does tap water taste strange in some parts of Spain?
If you live in Spain or spend time here, you've probably noticed that the tap water tastes pretty bad in some parts of the country. Why is that? And where in Spain is the best (and worst) tap water?
Published: 3 November 2022 11:28 CET